Jennifer Owen
Owner, Midwest Saddleseat Consignment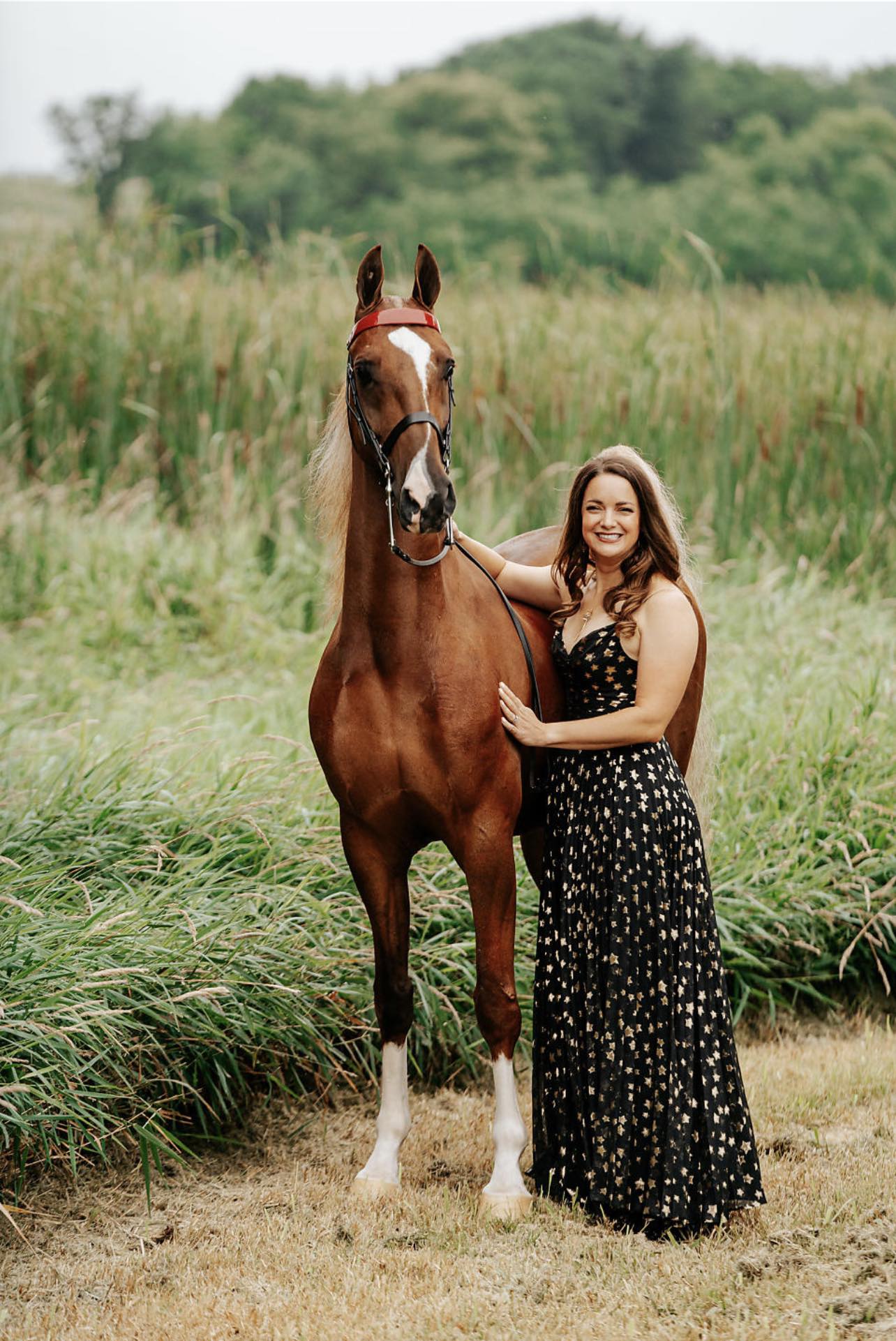 Jennifer Owen is a distinguished equestrian who discovered her passion for horses at a young age.  Her love for Saddlebreds and Saddleseat riding intensified over the years, remaining unwavering through various life milestones, including college and professional pursuits.  Combining her deep affection for horses and her entrepreneurial spirit, Jennifer founded Midwest Saddleseat Consignment Apparel in 2011.
Recognizing the demand for exquisite show ring attire, she expanded the company's offerings in 2015 by introducing the sophisticated line, Issued By Ellie May, catering to clients seeking high-end, ready-to-wear show attire.
Understanding the importance of providing diverse options, Jennifer further expanded her business in 2018 by acquiring KM Horsepower. This strategic move allowed her to meet the needs of parents seeking spirit wear apparel suitable for various riding styles.
Moreover, Jennifer established an exclusive partnership with Becker Brothers, showcasing upscale new attire that ensures riders are impeccably prepared for the show ring. This collaboration exemplifies her commitment to delivering top-notch products and services to discerning equestrian enthusiasts.  
Through her visionary leadership and unwavering dedication, Jennifer Owen has solidified Midwest Saddleseat's reputation as a premier desination for impeccable equestrian apparel, serving the discerning needs of riders across the industry.
Currently, Jennifer is an active member of Midland Farm in Minnesota, and proudly owns a Saddlebred named "What A Face" affectionately known as "Fitz". Throughout her journey, Jennifer has had the privilege of showcasing exceptional horses like CH May Issue, CH-EQ Heirronic, CH Callaway's Newsmaker, The Last Shot, Thrill Ride, Reedann's Love to Fly, and her first Saddlebred, Santana Claus.  Her dedication to the equestrian world and her thriving business exemplify her commitment to the equine community.